About soprano Therese Karlsson
The soprano Therese Karlsson is educated at the Royal College of Music and Opera Studio 67 in Stockholm. Her singing assignments range from newly written music to opera, musicals and musical theatre, where the common thread is that the theatrical expression and free voice should meet the audience and touch or stir it.
Among the opera roles are "Ebba" in the modern opera "Lisbeta – thou shalt not suffer a witch to live" (K.Eiriksdottir) about 17th century women accused of witchcraft, Mozart´s "Countess" in Figaro´s Wedding / Figaro 1917 and the role in the opera "MagnusMaria" (K.Eiriksdottir), directed by Suzanne Osten. In 2018 Therese offered the production of the musical comedy "All My Enemies", a performance that puts female art at the center with humor and virtuosity. In the summer of 2017 Therese Karlsson released her album "Folkton" consisting of Nordic folk songs. In 2019 she released her song "Free" followed by the single "Northern Light" 2021, which both topped the Vegatoppen for several months and was frequently played on the radio in Finland.
Two successful performances are on Therese's CV: 2005-2006 she sang the main role as Elisabeth in the musical "Elisabeth" at the Turku City Theatre. In the autumn of 2010-2011 she was back in Turku as Fantine in "Les Misérables at the Åbo Svenska Theater.
If you want to know more about my work, please see my CV or send me an email at therese@theresekarlsson.com and I will get back to you shortly.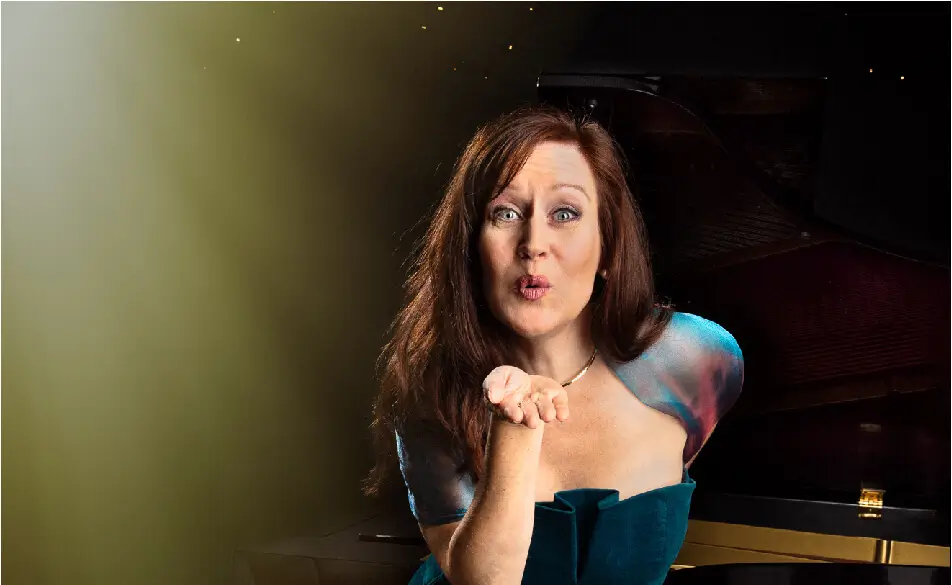 Photography: Marcus Boman